Archeon - Roman era
Alphen aan den Rijn, ZH, Netherlands
Est. 487m / 10 mins /
Map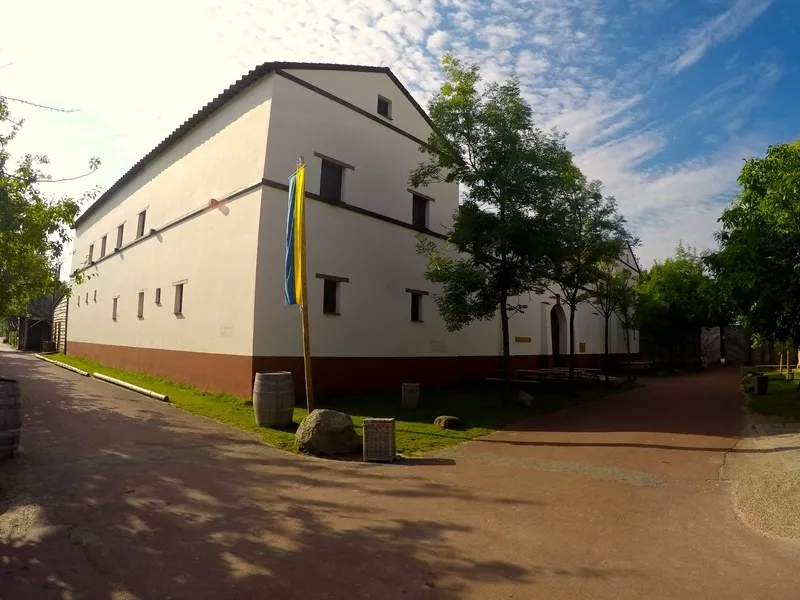 Avé! Welcome to Trajectum ad Rhenum, the Roman city of Archeon. Right now it's 150 AD and the former military camp that was based here has grown into a beautiful settlement. Trajectum ad Rhenum means: ford on the Rhine. The Rhine is a logical place for a military camp. It is the outer limit of the Roman Empire. When a military camp is based in one place for a longer amount of time, many merchants come to sell their products to the soldiers. This way those military camps could turn into a settlement. That's exactly what happened here. Trajectum ad Rhenum is a typical Roman settlement. Everything is neatly arranged. The roads are as straight as an arrow with highways and byways. Because not everybody could read very well, you could find beautiful statues on every corner. You can for example meet up at the blue girl on our biggest crossroad. Please look around in our amazing buildings. The order is not important. When you enter a building the audio will automatically start. In the app you can find a map on which you can see where you are. You will also find pictures here. Have fun!This tour was made possible due to OpenArch (), within the EU Culture Programme.
Get the best experience with the app
The Cya On The Road app gives you an itinerary of 13 hidden gems with fascinating stories, complete with audio guides, maps, top rated nearby hotels, cheap flights, car hire deals, attraction discounts and the best local eats.
Get the app now and search for Archeon - Roman era.
Share with a mate
See more