The Origin and Spread of Vipassana
Mumbai, MH, India
PAINTING GALLERY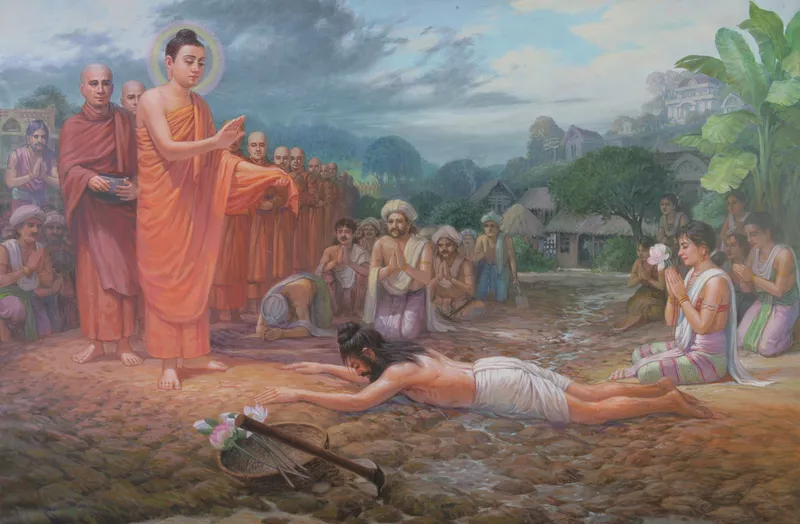 Painting gallery depicts the chronological events as they occurred in the life of Gotamathe Buddha. The central theme of some of the stories reflects the equanimous state ofmind of the Buddha and his chief disciples in adverse situations. Apart from this it alsothrows light on the history of 2500 yrs of the Buddha sasana.The paintings in the gallery have been prepared under the guidance of Shri SatyanarayanGoenkaji by artists from Myanmar who worked with a lot of perseverance under the ablesupervision of a renowned artist from Mumbai. There are 122 paintings on the Buddha'slife and teachings. Facilities have been provided to visitors to listen to the story behindevery picture in the language they select through the audio device. Visit to this gallery ishighly recommended.
Explore like never before with the app
Enjoy a connected trip that shows you 122 hidden gems, their fascinating stories and secrets, and handy features like audio guides, maps and nearby hotels.
There are two easy ways to start your adventure:
2. Or get the Cya On The Road app from the

App Store
or

Google Play
and search for "The Origin and Spread of Vipassana" in the app.
Share with a mate
See more