Vivid Sydney 2022 App - The Light Walk
Sydney, NSW, Australia; The Rocks, NSW, Australia; Dawes Point, NSW, Australia; Barangaroo, NSW, Australia; Haymarket, NSW, Australia; Ultimo, NSW, Australia
Vivid Sydney has always been one of my favourite events during wintertime.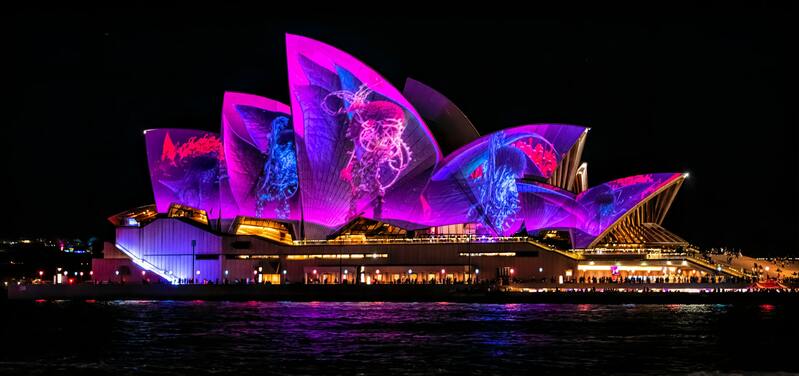 Being cancelled two years in a row due to COVID, it is coming back this year, from 27th May to 18th June 2022, to light up Sydney's night once again!
I plan to go again this year but don't like the official website as it's not that easy to use on mobile phones. So I used Vivid's data and the Cya On The Road platform and made this Vivid Sydney 2022 app with audio guides, maps and directions, and an optimised itinerary (begin from Circular Quay and finish at Central). This app should help my family and myself engage in the annual fantastic night event better and easier.
How to use
- The Map button gives you an interactive map (Best Vivid 2022 map on the internet. Guaranteed).
- The Itinerary button gets you an optimised itinerary.
- The Audio Guide button tells you the story behind the art.
- The Directions button provides you with turn-by-turn navigation and takes you to the art.
- You'll see a "More info" button when you view the details of each light art. It takes you to the official page of the art on Vivid's website.
- Tap the Share icon in the top right corner to share the app with your mates if you feel it's helpful.
It is solely for non-commercial personal use.
And no, this is not an official app from Vivid (but it's better).
Get full experience in the app
Follow the steps to access all 54 places on the itinerary, plus features like audio guides, navigation, hotels nearby and more.
2. Or, get the Cya On The Road app from the

App Store
or

Google Play
and search manually in the app.
Share with a mate
See more